Empress Hotel - New Orleans
29.96536

,

-90.06767
New Orleans

,

United States

|
54US$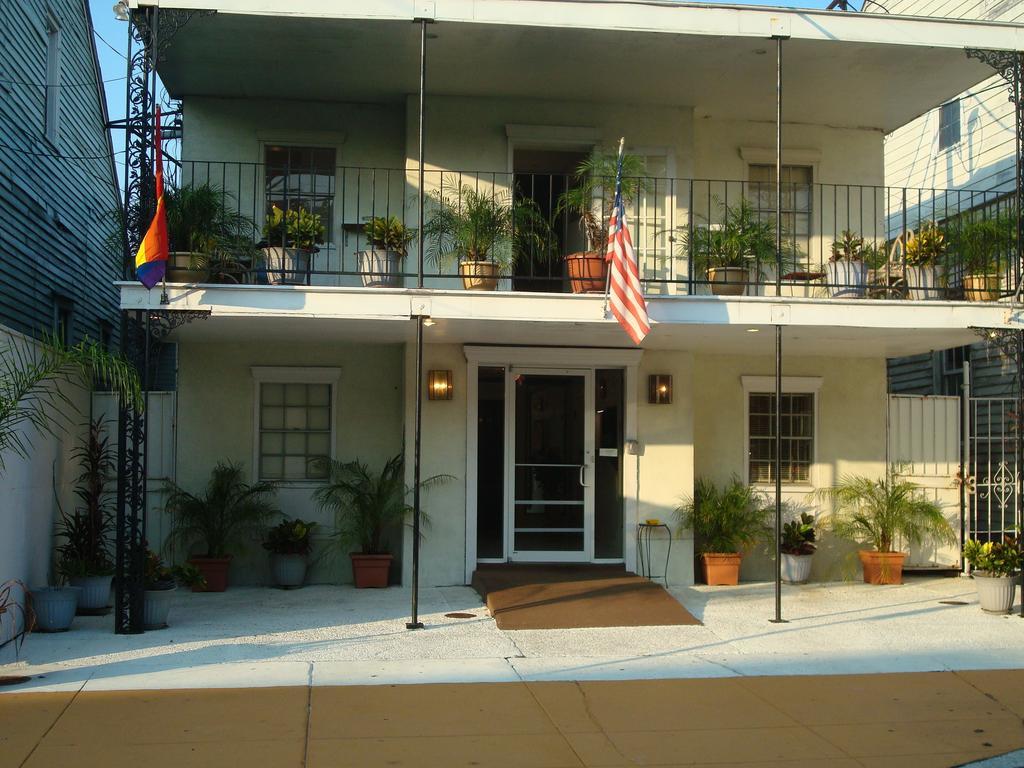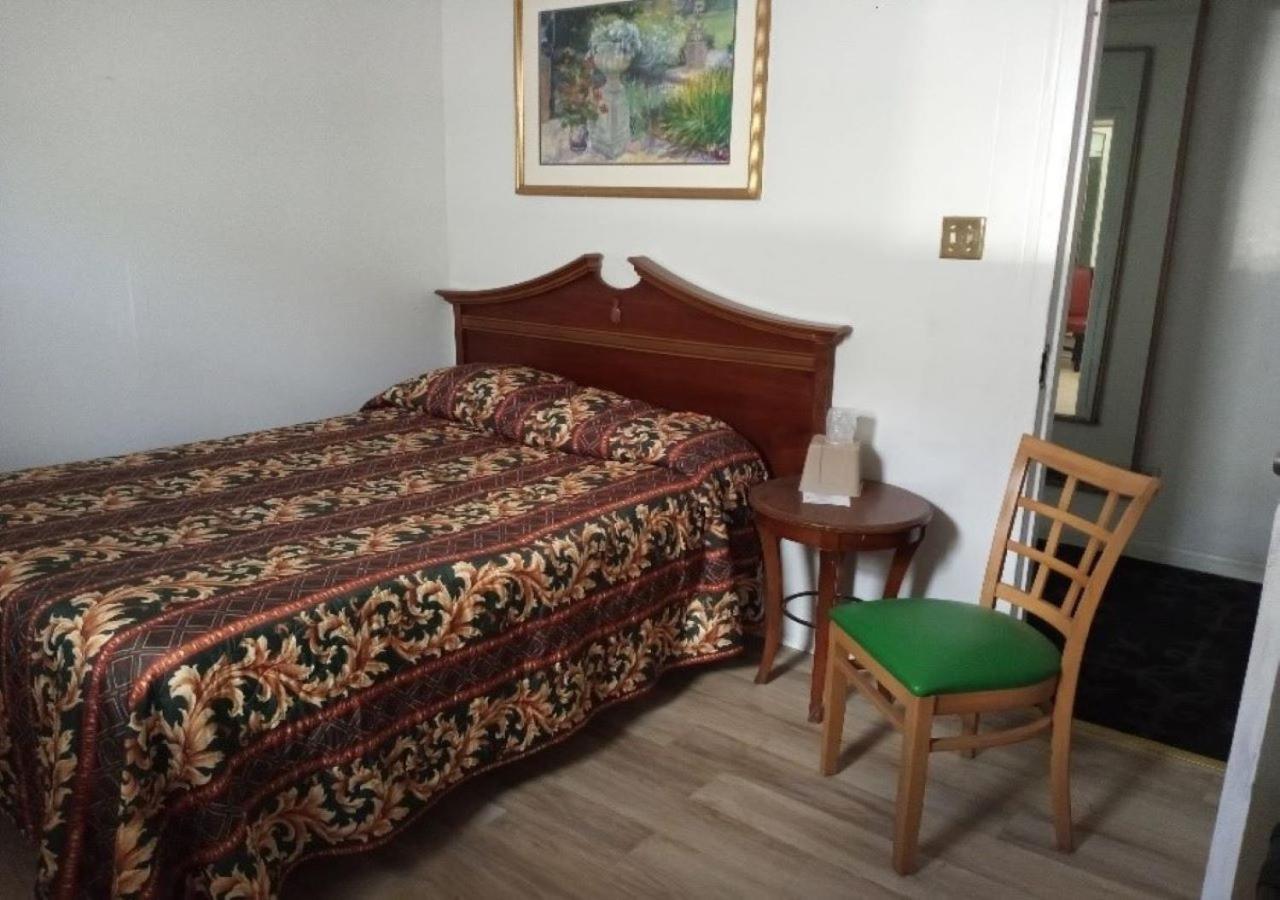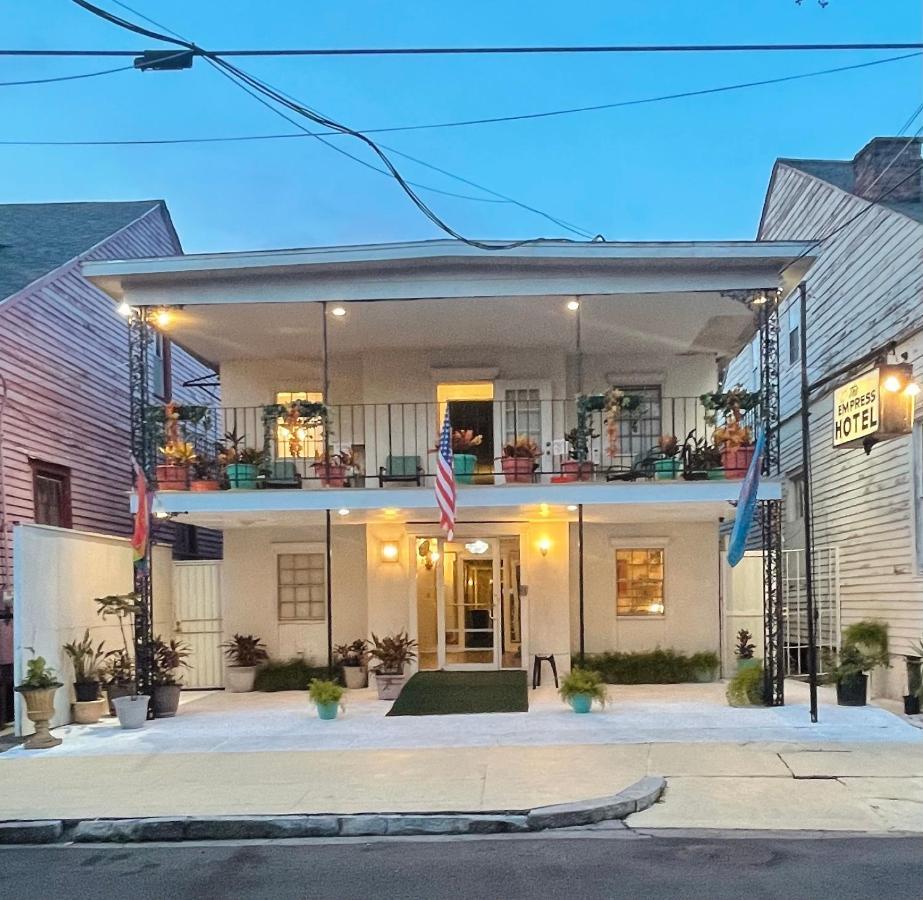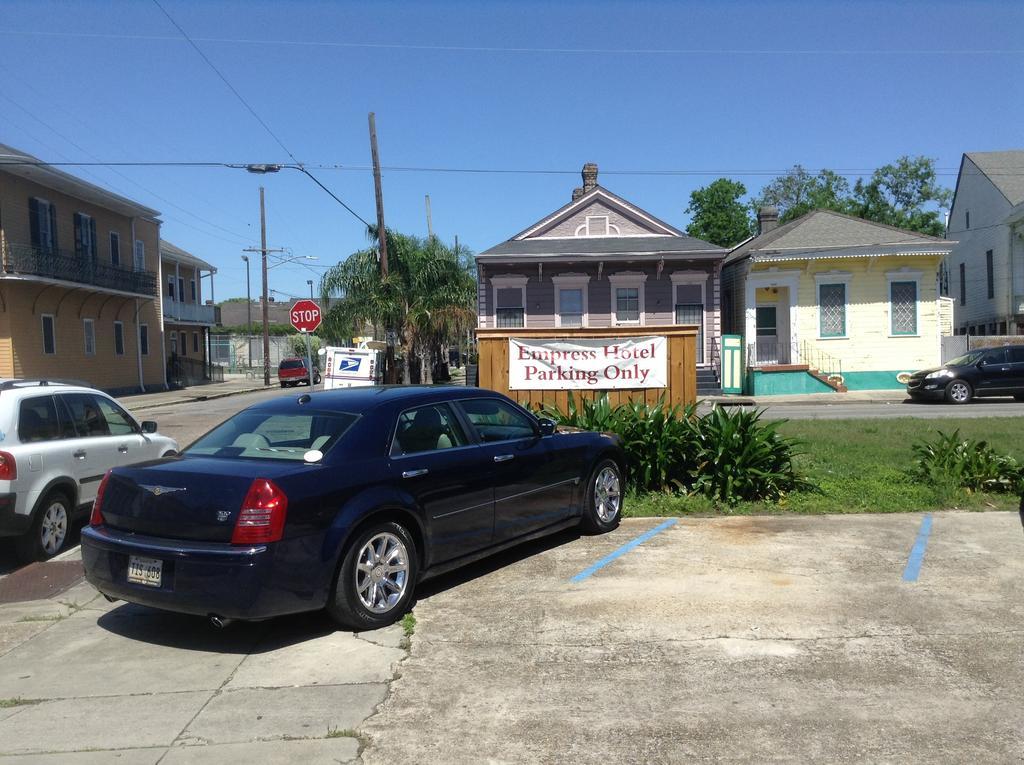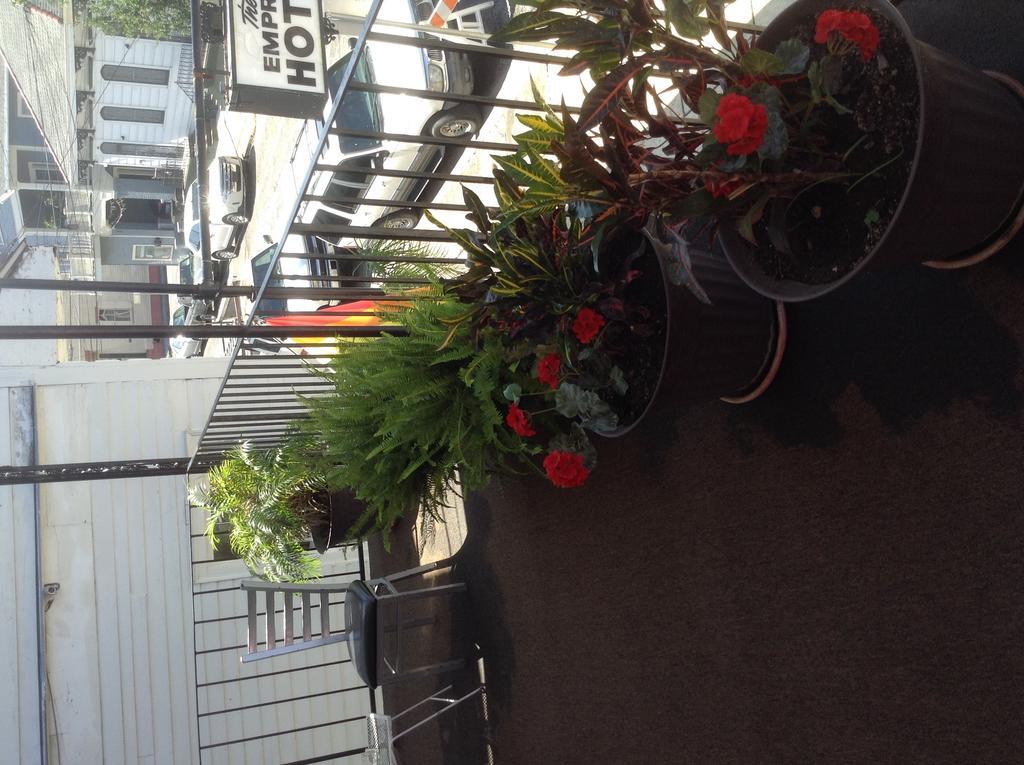 Address
1317 Ursulines Avenue
,
New Orleans
,
Louisiana
,
United States
,
70116
, Louisiana
Overview
Empress Hotel New Orleans is placed 0.6 miles from the Esplanade avenue "Bourbon Street" and features airport transfer, 24-hour security and concierge service. The 2-star hotel is a good starting point to New Orleans's sports attractions, including the immense indoor stadium "Mercedes-Benz Superdome", which is nearly a 25-minute stroll away.
Location
Located within 0.5 miles of French Quarter, the New Orleans hotel is also minutes' driving from entertainment venues like Preservation Hall Live Music Venue. The multi-building National WWII Museum is within a 10-minute drive of The Empress, and New Orleans Lakefront airport is 0.5 miles away. The area offers shopping experience such as the historic park "Jackson Square" walk from the New Orleans property.
Empress Hotel lies about 1.6 miles away from Union train station, and Harrah's Casino New Orleans is situated 1.3 miles away.
Rooms
Facing the street, some of the 36 rooms come with a flat-screen TV with satellite channels, and essentials like individual climate control and iron/ironing board. Some rooms are fitted with private bathrooms equipped with a bathtub and showers.
Eat & Drink
Choose from an unlimited choice of French dishes at Meauxbar Bistro which is a short distance from the hotel.
Leisure & Business
This New Orleans accommodation offers a sun terrace and a golf course for an additional fee so you could have extra comfort during your stay.
Internet
Wireless internet is available in the entire hotel for free.
Guest Parking
Private parking is possible on site for free.
Number of rooms:   36.
Facilities
Most popular facilities
Baggage storage
Baggage storage
Locker room
24-hour services
24-hour reception
24-hour security
General
Wi-Fi
Free parking
Baggage storage
24-hour services
Food/ Drinks
TV
Check-in/ Check-out
Sports activities
Services
Tours/Ticket assistance
Grocery shopping service
Room view
Sea view
Garden view
City view
Mountain view
Pool view
Room features
Air conditioning
Heating
Patio
Terrace
Garden furniture
Ironing facilities
Media
Flat-screen TV
AM/FM alarm clock
Good to know
Check-in
from 15:00-23:59
FREE
Check-out
until 11 am
FREE
Pets
Pets are allowed on request.
Rooms and availability


City view

Shower

Private bathroom

Bathtub

Balcony
Location
1317 Ursulines Avenue
,
New Orleans
,
Louisiana
,
United States
,
70116
, Louisiana
City landmarks
Nearby
Restaurants
Hotels nearby
from Esplanade Ave to Royal St
Canal St to Esplanade Ave
Museum
The National WWII Museum
1.6 mi
Museum
New Orleans Jazz Museum
3200 ft
Church
Saint Louis Cathedral
3200 ft
Cemetery
St Louis Cemetery No 1
2500 ft
Park
Louis Armstrong Park
2500 ft
800 Decatur St
Cafe du Monde beignets
3200 ft
Aquarium
Audubon Aquarium of the Americas
1.5 mi
726 St Peter St
Preservation Hall
2500 ft
Museum
New Orleans Historic Voodoo Museum
3200 ft
1500 Sugar Bowl Dr
Mercedes-Benz Superdome
1.3 mi
Park
Washington Square
3700 ft
Museum
Backstreet Cultural Museum
2500 ft
Museum
New Orleans Pharmacy Museum
3200 ft
Park
Washington Artillery Park
3200 ft
Mall
New Orleans Riverwalk Shopping Center
1.3 mi
Museum
Beauregard-Keyes House
3200 ft
419 Decatur St
Jean Lafitte National Historical Park and Preserve
1.5 mi
Church
St Augustine's Catholic Church
2500 ft
1417-1419 Governor Nicholls Street
New Orleans African American Museum
600 ft
Museum
Treme's Petit Jazz Museum
600 ft
Restaurant
Fatma's Cozy Corner
800 ft
Restaurant
Bertha's Place Bar & Restaurant
1700 ft
Restaurant
Rampart Street Food Store
2300 ft
Restaurant
Tiger's Creole Cuisine
2200 ft
Restaurant
Today's Cajun Seafood
2600 ft
Getting around
Airports
New Orleans Lakefront (NEW)
6.8 mi
Louis Armstrong New Orleans International

(MSY)
15.0 mi
You can book a shuttle, once your reservation is complete.
Reviews of Empress Hotel
George

Location, cleanliness.

The dilapidated state of the place. The prices which increase every day from 45 to 70$... You can get a lot better in Treme at that price.

Sidney

The staff was friendly and helpful.

The mattresses were wrapped in plastic foil, which was not allowed to be removed. I found it uncomfortable to sleep on them.

Lawrence

location of the hotel is unbeatable with its proximity to the french quarter.

animals (but is due to the location and climate, has nothing to do with lack of cleanliness). small double bed, no cupboard or possibilities to hang things up. everything a bit worn out.

Billy

Conveniently located. There was nothing closer to the French quarter with a parking lot and for that price.

It's cold at night

Nicholas

Excellent location, free parking from the hotel. The room is clean, though shabby, no odor. There's a shared balcony. Nothing special but tolerable, spent four nights

The plastic cover on the mattress was rustling. Shabby room, crookedly renovated. No wi-fi in the room, just in the hallway.

Kate

Basic budget option for downtown New Orleans. You get exactly what you pay for. Small room with air conditioning, a bed and a bath with hot water. There is an ice machine and it works! And it's all 15 minutes walk from Bourbon Street.

Interior :)

missing

The location was great, just a short walk to the French Quarter and the staff were very nice.

The hotel definitely looked better in pictures than in real life. We knew it was a cheap hotel going in, but weren't prepared for how cheap it was going to be. Mattress and pillows had protective vinyl covers, for example.

missing

Staff was friendly and helpful. Hotel was near French Quarter and in walking distance to Jazz Festival. It was in a "real" residential neighborhood.

The room was pretty shabby with lots of home made repairs, no closet, etc.

missing

I would not stay nor would I Recommend the Empress Hotel to anyone!!! Too mine to amswer.

missing

This was the worst hotel I have ever stayed in. The price should be $20 or free a night. Horrible, horrible, horrible. When we were walking in someone was canceling their reservation, which should of been sign #1. Then as soon as we saw the room with spackle all over the walls, cracking tub, rock hard cardboard bed, lenolium floors, burnt carpet, smoke smelling...we tried to cancel. Booked.net would allow us, but the owner would not. I would never recommend this room to anyone. My husband and I are extremely easy going people and I was scared to touch the bed. Booked.net should take this off of their website. The taxi driver told us that this hotel is used for call girls bringing men to at night for a cheap place to stay. He said the hotel normally cost $35 a night and was shocked we were paying anything more for the quality. Do not stay in this hotel. You will be scared!

missing

It was clean as you could make it and price was cheap

No place to put anything no hook to even hang clothes on no desk no table nothing no closet not one thing to set anything for the very budget minded

missing

Not a thing

All you get literally is a bed, tv, chair, night table, (no lamp), sink, toilet and tub. No place to hang clothes or counter to place toiletries. Old run down property that has broken fixtures, tiles and walls with a entry door that does not lock tightly. And bug bait traps around the bed.

missing

Hotel stuff was very friendly and very helpful

missing

Bad, bad hotel , it is not clean , I will never stay in that hotel, they should check the hotels that you offer.

missing

Less expensive. Staff were polite and helpful. This was a good place to leave your stuff and tour the city. A step up from a hostel.

Room was sparse and depressing. Towels were threadbare and stained. They check the rooms before refunding a ten dollar deposit which is silly. There is nothing there worth stealing and if I had left a body, I would not have waited for my 10 bucks. Someday someone will upgrade the rooms and turn this place into a quint B & B. Of course, the price will then double.
FAQ about Empress Hotel
What is the distance from the 2-star Empress Hotel to New Orleans city center?
New Orleans city center is reachable within a 5-minute walk from the 2-star Empress Hotel.
Which attractions can we visit during our stay in the Empress?
The municipal City Park, set within 1.7 miles from the Empress as well as Garden District placed just a 10-minute drive away are well worth visiting. If you want to explore even more landmarks in New Orleans, visit the many live music venues "Frenchmen Street", which is located 0.6 miles away.
Can I leave my car in Empress Hotel New Orleans parking lot for free?
Yes, at Empress Hotel New Orleans a parking lot is provided onsite free.
What is check-in and check-out time at the 2-star Empress Hotel?
Guests of the 2-star Empress Hotel can check in from 3 PM to 11.59 PM and check out from 11 AM.
Which facilities are offered in the rooms of the hotel?
Each room at the hotel includes a patio and a balcony as well as ironing facilities and climate control.
Are there any business facilities featured at the New Orleans hotel?
Yes, for business travelers the New Orleans hotel provides a photocopier and a work desk.